Grease VNIINP-282 (TOR 38.1011261-89) is perfluoropolyether thickened with inorganic thickening agent.

Application requirements: inert to strong oxidizing agents, compatible with polymers and rubber, waterproof, good extreme pressure properties. The grease is not prone to bake hardening; in resistance to oxygen, this grease is superior to most chemically resistant lubricants. This is sealing grease.

Operating efficiency at temperatures ranging from -45°C to +150°C.
Applications: friction assemblies operating in contact with oxygen gas at a pressure up to 25 MPa, in threaded joints under oxygen pressure inside the pipeline up to 100 MPa.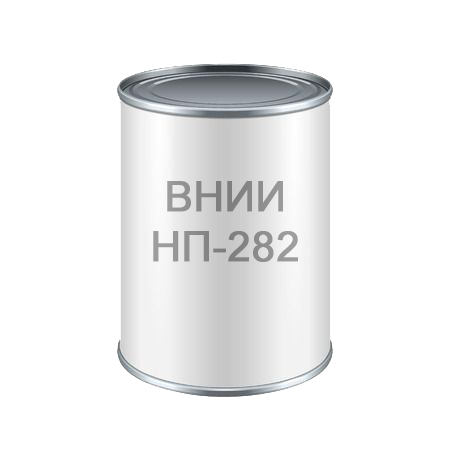 Appearance and color: Homogeneous ointment smooth structure from white to light gray color
Effective viscosity, Pa•s, at 50°C, not more than: 1.6
Effective viscosity, Pa•s, at -30°C, not more than: 1200
Breaking strength at 50°С, Pa•s, not less than: 200-700
Dropping point, °С, not below than: —
Colloid stability under load, %, not more than: 5
The content of free alkali in terms of NaOH,%, not more than: —
Penetration at 25°C, mm, 10-1: not rated
Evaporation at 150°C, %, not more than: —